Brunnstein Double Room
18m²
Our smallest double room category has everything you need. A beautiful view of the Leutasch mountain area, bathroom with shower or bath/WC.

Our Tip: Ideal for 1-2 guests who want to save money on their room. Go for it! Treat yourself to one more wellness treatment
in the heart of our "Wohlfühlalm" spa.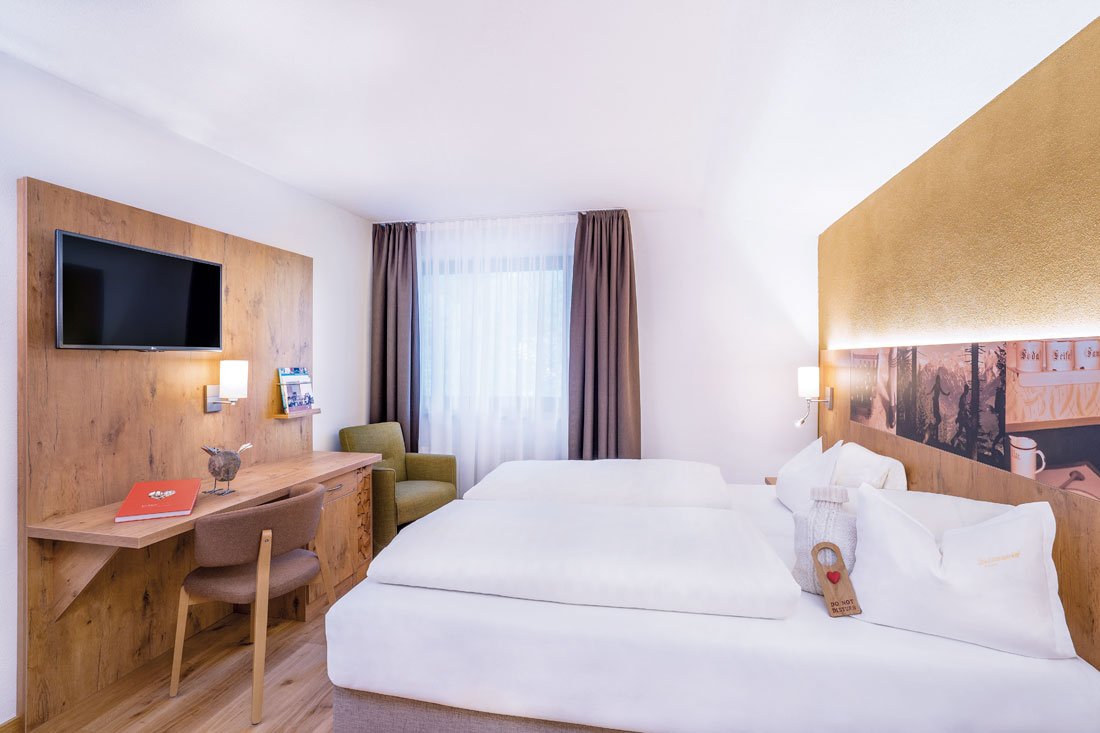 | | |
| --- | --- |
| Period | Price |
| 09.12.21 - 24.12.21 | € 102,- |
| 24.12.21 - 08.01.22 | € 131,- |
| 08.01.22 - 22.01.22 | € 113,- |
| 22.01.22 - 06.03.22 | € 128,- |
| 06.03.22 - 27.03.22 | € 102,- |
| | |
| --- | --- |
| Period | Price |
| 13.05.21 - 03.07.21 | € 77,- to € 86,- |
| 03.07.21 - 31.07.21 | € 82,- to € 91,- |
| 31.07.21 - 04.09.21 | € 85,- to € 94,- |
| 04.09.21 - 24.10.21 | € 82,- to € 91,- |